Nedra Pauline Harper, 84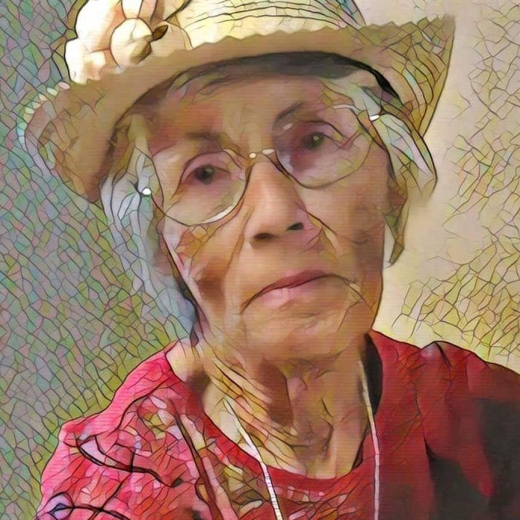 Nedra Pauline "Polly" Harper passed away on January 31, 2021 at her home in Coolidge, Arizona. 
Polly was born on December 13, 1936. She spent her early years in Hampton, Iowa under the care of her step-father, Leonard Deal. Polly was united into marriage to Gene Harper they made their home in Hampton, Iowa with their 4 children. Polly and Gene owned and operated Harper Paint & Decorating. She enjoyed the decorating aspect. They then moved to Arizona where they joined the real estate business. Polly enjoyed helping at the local American Legion and the VFW in Coolidge, Arizona where she made many friends. 
Surviving children: Teresa (Mark) Whitten Florence, Az: Whitney (Jerry) Dixon Thornton, Ia: Scott Harper Des Moines, Ia. 
Grandchildren include: Matt Dixon, (Brody, Charlie, Tessa & Brenna) Luther, IA: Kris Dixon (Lexus, Robyn, Liam & Karter) Thornton, IA: Heather Dixon (Kaydon & Carson) Ventura, IA: Brad (Amanda) Dixon (Lennox) Waverly, IA. Chad (Jill) Blanchard Dumont, IA: Austin (Leslie) Blanchard (Vina): Mckenzie Blanchard (Phoenix, Jessy & Paisley): Walker Blanchard Dumont, IA: Brandon (Michelle) Blanchard, (Kynlie, Taylor, Blake, Bryce, & Brody) Johnston, IA: Janise Carpenter (Franciso Kiko Valadez): (Alyssa & Mariah) Coolidge, AZ: Alex, Tasha, & Tiffany Carpenter all of AZ: Elisa (Dominic) Kpurukoo: (LeraBari & Barine)  DesMoines, IA: Callie (Tyson) Harper Winterset, IA: Jessica Harper of Des Moines, IA. 
Polly was preceded in death by her husband Gene & son Doug. 
Polly is survived by very special friends Juan & Audie Cordova of Coolidge, AZ, Brother-in-law Vernon Harper of Hansell, IA, Sister-in-law Doris Walters of Branson, MO, many nieces & nephews and numerous friends and extended family members. 
Celebration of life services will be held at a later date. 
Category:
Sheffield Press & Pioneer Enterprise
The Sheffield Press
305 Gilman Street
PO Box 36
Sheffield, IA 50475
Phone:  641-456-2585
The Pioneer Enterprise
PO Box 302
Rockwell, IA 50469
Phone:  641.456.2585
Mid-America Publishing
This newspaper is part of the Mid-America Publishing Family. Please visit www.midampublishing.com for more information.