Merlin Plagge, 91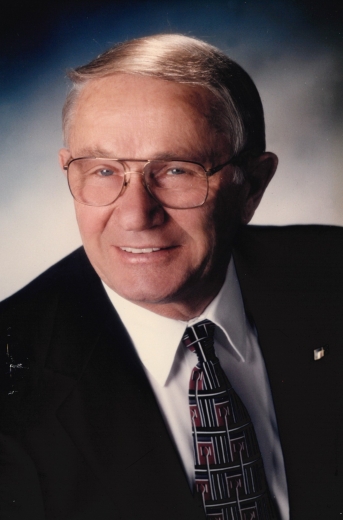 Merlin D. Plagge, 91, of Deerfield Assisted Living, Sheffield, passed away on February 14, 2021, in Sheffield, Iowa. Funeral services will be held 10:30 A.M. Thursday, February 18, 2021, at the First United Methodist Church, Sheffield, with Pastor Sandi Gobeli officiating.  Burial will be at Hillside Cemetery in Sheffield with military honors conducted by the Sheffield American Legion Post 277.  Visitation will be held from 4-6 PM Wednesday, February 17, 2021 at the Sietsema-Atkinson Funeral Home in Hampton. Additional visitation, without greeting the family, will be on Thursday at the Church from 9:30 – 10:00 AM. Masks and social distancing are requested. Should one desire to give a memorial, they will be given to the Deerfield Assisted Living in Sheffield and the West Fork Food Pantry.
Funeral arrangements are under the guidance of the Sietsema-Atkinson Funeral Home of Hampton.  Online condolence's for Merlin's family maybe left at www.sietsemaatkinson.com
Merlin Dale Plagge was born on February 4th, 1930, the son of George F. Plagge and Frieda Reineking Plagge of rural Latimer, Iowa. He was baptized and confirmed at Emmanuel Evangelical and Reformed Church in Latimer. He graduated from Sheffield Chapin High School in 1948. He was united in marriage to Shirley J. Olson on July 29th, 1951 in the Emmanuel Evangelical Church in Latimer.  Shortly thereafter, they moved to Fairbanks, Alaska where Merlin was stationed at Ladd Air Force Base. They returned home in August of 1953 and began farming east of Sheffield. Merlin had a passion for farming, a devotion to agriculture where over the years he served local and state boards in various capacities. He still took great interest in the family farm business.  
In 1987, Merlin was elected president of Iowa Farm Bureau, a position he held until 1995. Prior to Merlin being elected, he served as the Cerro Gordo County President and Regional Director for Farm Bureau.
After retiring from Farm Bureau, Merlin and Shirley moved to their home in Sheffield. Merlin enjoyed restoring cars, working in his shop, spending time with his family, and watching Iowa Hawkeyes and Minnesota Twins games.
Merlin was a lifelong member of the First United Methodist Church in Sheffield where he had a strong faith and served as a certified Lay Speaker. In 2015, Shirley moved to the Sheffield Care Center with advanced Parkinson's and Merlin moved to Deerfield Assisted Living shortly thereafter. A gracious, kind and well-respected man, Merlin will forever be remembered for the influence he had on many lives especially his family's.
Merlin is survived by his children Cheryl (Bev Huber) of Clear Lake, Deb (Jim) Atkinson, Kay (Ron) Eavenson, and Don (Nancy) Plagge, all of Sheffield. He is also survived by his grandchildren and their families:  Kaci (Glen) Harper, Samantha (fiancé Nathan Meinders) and Madisyn; Nathan Atkinson, Noah, and Andrew; Amy (Joe) McKee, Emma, Cole, and Cale; Kyle (Piper) Atkinson and Lakelyn, step-granddaughter Taylor Eavenson. He is also survived by his sister-in-law, Elaine Plagge.
Merlin was preceded in death by his wife of 65 years, Shirley Plagge, in 2016, his parents, his siblings Elvera Logan, Dallas Plagge, Dean Plagge, Maynard Plagge,and Larry Plagge as well as his grandson Andrew James Atkinson, great grandson Nicholas Andrew Atkinson, and great granddaughter Nela James Atkinson.  He was also preceded death by his brother-in-law Martin Logan and sister-in-law Carla Plagge.
Category:
Sheffield Press & Pioneer Enterprise
The Sheffield Press
305 Gilman Street
PO Box 36
Sheffield, IA 50475
Phone:  641-456-2585
The Pioneer Enterprise
PO Box 302
Rockwell, IA 50469
Phone:  641.456.2585
Mid-America Publishing
This newspaper is part of the Mid-America Publishing Family. Please visit www.midampublishing.com for more information.