Shirley Hulsing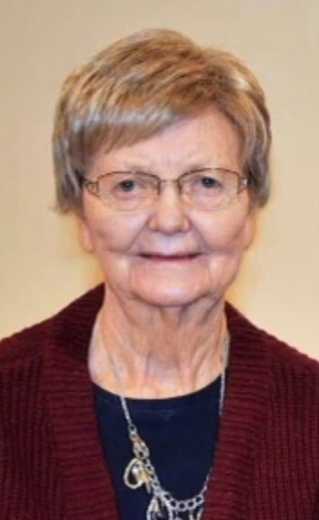 Shirley Ann Hulsing, 85, of Rockwell, went to be with her Savior on March 1, 2022, at the Sheffield Care Center.

  

Visitation will be held from 9:00 a.m. until 10:30 a.m., Saturday, March 5, 2022, at First Grace Baptist Church in Sheffield. Funeral services will be held at 11:00 a.m. at the church on Saturday. Burial will take place in the Hillside Cemetery in Sheffield. The Counsell Woodley Funeral Home of Sheffield is caring for Shirley and her family.
Shirley Ann Highsmith was born on May 2, 1936, to Roy and Theresa Highsmith of Forest City. She graduated from Clear Lake High School in 1954. Shirley was united in marriage to Myron Hulsing on April 2, 1955, at the Free Methodist Church in Mason City. They made their home in Rockwell where they raised three daughters. Shirley worked at MercyOne Hospital in Mason City for 26 years in patient accounts.
Shirley had a strong faith. She received Jesus as her Savior as a child when attending services at Open Bible Church in Clear Lake. As an adult she was very active in her church, Grace Baptist and later at First Grace Baptist, Sheffield. She served the Lord through teaching Sunday School, youth group, Awana leader, VBS director, camp counselor, Christmas Program director, serving through women's ministries, choir and special music and was always willing to make chocolate sheet cake for any church occasion. She faithfully read her Bible and prayed.
Shirley was a loving wife, mother and grandmother. She enjoyed spending time with family, reading historical fiction and scrapbooking.
Left to cherish her memory is her husband Myron of Rockwell; children Mary Lynn (Mark) Moore of Slater, Julie (Ed) Koenigsberg of Sheffield, Diane (Brian) Jones of Britt; grandchildren Beth (Zach) Shepherd of Washington, Holly (Ben) Funkhouser of Winterset, Ben (Kelly) Moore of Latimer, Joy (Erin) Kruger of Johnston, Kim (Cody) Hinton of Collins, Tami (Brent) Miller of Waterloo, Douglas (Kate) Jones of Winterset, Joylynn (David) DeFord of Norwalk, Kaitlynn (Satchel) Cederwall of Britt and 23 great grandchildren. She is also survived by siblings Robert (Doris) Highsmith of Des Moines, Avis Ubben of Mason City, plus many nieces and nephews.
She was preceded in death by her parents Roy and Theresa Highsmith, infant brother, half-siblings Roy Highsmith Jr., Iris Alitz, Janice King and brother-in-law Robert Ubben.
To leave online condolences, click here.
Category:
Sheffield Press & Pioneer Enterprise
The Sheffield Press
305 Gilman Street
PO Box 36
Sheffield, IA 50475
Phone:  641-456-2585
The Pioneer Enterprise
PO Box 302
Rockwell, IA 50469
Phone:  641.456.2585
Mid-America Publishing
This newspaper is part of the Mid-America Publishing Family. Please visit www.midampublishing.com for more information.