Richard Norman Kottman, 88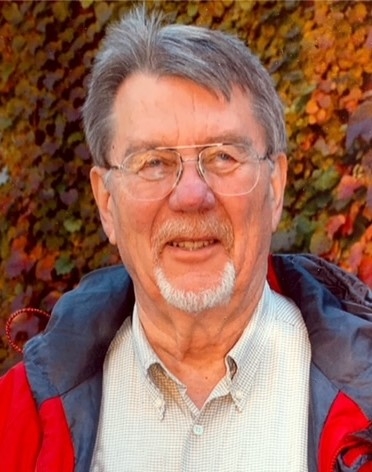 Dr. Richard Norman Kottman, age 88, of Ames, died on Friday, January 1, 2021 at the Israel Family Hospice House.
A private Memorial Service will be held at 1:00 P.M. on Monday, January 11, 2021 at the Adams Funeral Home.  The service will be livestreamed, and a link will be provided on the Tribute Wall of Richard's obituary on the Adams Funeral Home website.
Born on March 2, 1932 in Sheffield, Iowa, Richard was the younger of two sons of Elmer and Dorothea (Bokemeier) Kottman whose own parents had come to the U.S. through Ellis Island in the 1890's from Germany.  Richard, accordingly, grew up in a small-town Iowa community with strong Lutheran roots and the deep-seated belief in education as the key to achievement and personal betterment.  After graduating from Sheffield-Chapin High School in 1949 after having just turned 17, Richard headed to St. Olaf College in Northfield, MN where he stayed through his sophomore year.  He transferred to the University of Iowa where he earned Bachelor and Master's degrees in history and cultivated a lifelong devotion to the Hawkeyes.  Attracted in part because the school had the same black and gold colors of his beloved Hawkeyes, he enrolled in a doctoral program at Vanderbilt University, where he earned his PhD in history.  Much of his doctoral work involved extended research in Washington, D.C. at the National Archives and the Library of Congress.  His first teaching post, thereafter, was at North Texas State University where he stayed until 1966 when he accepted a job at Iowa State University.   Richard earned tenure by the age of 34.  His specialty was U.S. diplomatic history, and his work was published in the Journal of Foreign Affairs and by Cornell University Press.  He also served a stint as interim Chair of the History Department. 
While at Vanderbilt, Richard met Anne Provost Martin from Enterprise, Alabama.  They were married on June 12, 1959 and subsequently had two daughters, Tracey and Camilla.  They divorced in 1986.  Richard married Nelle Nuckolls Hutter in 1998.  That marriage ended in divorce in 2013.
Not only was Richard a die-hard Hawkeyes supporter, but he was also the epitome of the long-suffering Cubs fan, ultimately vindicated by his team's 2016 World Series win.  He continued his high school career in baseball and basketball through his adult years, participating regularly in church and other local leagues.  He was regularly seen in ISU's "Old Man's Gym" playing basketball at lunchtime, demonstrating his flawless hook shot.  He was a known music buff, expert in early jazz, Dixieland, and swing/big band.  He also had a notable knowledge of movies from the Golden Age of Hollywood, and could recite sports statistics from multiple decades with uncanny accuracy.  Yet, his first and enduring love was research and historical analysis.  He was a member of the Association of American Historians and Bethesda Lutheran Church.
Richard is survived by his daughters: Tracey (Kevin) Wood of Wellesley, MA, and Camilla Kottman of Ames; a grandson, Jonathan Wood of Wellesley, MA; a sister-in-law, Helen Carroll Kottman of Solon, IA; two nephews: Steven John Kottman of Solon, IA, and James Richard (Genie) Kottman of Cedar Rapids, IA; two grand-nephews: Sean Allen Kottman of Marion, IA, and Christopher James Kottman of Cedar Rapids, IA; and Amy Randolph Hutter of Ankeny, IA.  Richard was preceded in death by his parents; and a brother, E. John Kottman.  His entire family is indebted to the loving, daily care provided by his daughter, Camilla.  Richard leaves behind a close circle of colleagues whom he highly respected and enjoyed, devoted caretakers who enriched his days, and many other friends and family.
Funeral arrangements are under the direction of the Adams Funeral Home and online condolences may be left for Richard's family at www.adamssoderstrum.com.  In lieu of flowers, memorial contributions in Richard's name may be directed to: Southern Poverty Law Center, 400 Washington Ave., Montgomery, AL 36104; Animal Rescue League of Iowa, Attn. Donations/Memorials, 5452 NE 22nd Street, Des Moines, IA 50313-2528; or Iowa Public Radio, 2111 Grand Ave. Suite 100, Des Moines, IA 50312.
Category:
Sheffield Press & Pioneer Enterprise
The Sheffield Press
305 Gilman Street
PO Box 36
Sheffield, IA 50475
Phone:  641-456-2585
The Pioneer Enterprise
PO Box 302
Rockwell, IA 50469
Phone:  641.456.2585
Mid-America Publishing
This newspaper is part of the Mid-America Publishing Family. Please visit www.midampublishing.com for more information.