Mary Catherine Hogan Chubb, 90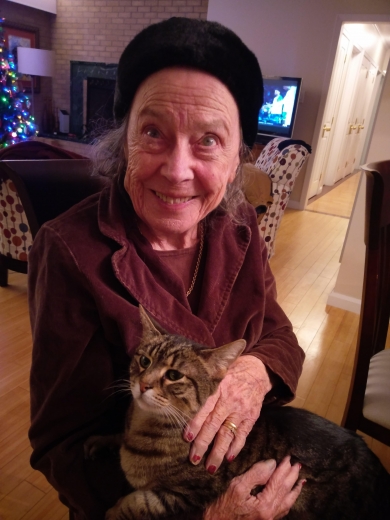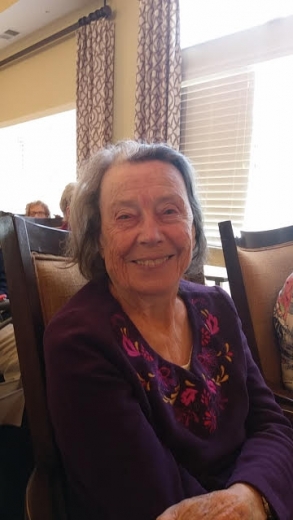 MARY CATHERINE HOGAN CHUBB
Des Moines – Mary Catherine Hogan Chubb, 90, passed away on Sunday, February 21, 2021, with her daughter Barbara by her side.   A funeral mass will be held at 2:00 p.m. Thursday, May 20, 2021, at Sacred Heart Catholic Church in Rockwell, Iowa.
Mary Catherine was born and raised in Rockwell, Iowa.  She was the only child of Mary Agnes and John Frances Hogan, and was baptized, confirmed and married at Sacred Heart Catholic Church.  A strong advocate against smoking, and was very vocal about it to anyone who would listen. She loved to play cards and was a shark at bridge.  Aside from cards, she loved to play golf, watch baseball and ice skating, most likely influenced from her Rockwell roots! Mary loved a good time. She was a social butterfly who never knew a stranger, loved to dance, loved wearing her hats, and just loved to have an all-around good time. 
Mary married Robert ("Bob") Allan Goggin, and eventually moved to San Diego, California where she and Bob raised their three children, Barbara, Patricia and Thomas. She was a "house goddess" who loved being a stay-at-home mom, and volunteering at the kids' school as often as she could.  She was always supportive, and enjoyed being the chauffeur to and from their many activities and social events. Like her mother, Mary was a great cook and so going out to eat was not often an option when the better meal was at home.  She may have been "Queen of the Nile" in a past life.
Mary later married Wayne Chubb, and lived in Alpine, California, a small mountain town just outside of San Diego.  After Wayne passed away, Mary eventually moved back to Des Moines, Iowa to spend the last of her days with her daughter Barbara, and to be able to see her cousins and friends in Rockwell, Iowa.   
Mary is survived by her three children Barbara (Mike) Warner, Patricia Chisholm, Thomas Goggin, her grandkids, Brian (Ashley) Adrianse, Matthew (Elizabeth) Adrianse, Traycee (Thomas) Moreno, Joshua Goggin, and Andrew Goggin, her Great-Grandchildren, Emmett Pierce Adrianse, Wesley Fisher Adrianse, Abigail Grace Adrianse, Charlie Dale Adrianse, Kyleigh Marie Moreno, and Khloee Rae Moreno.  Her step-children Charleen, (Loren) Miller, Ron (Denise) Chubb, and Martin (Melissa) Chubb.
She was preceded in death by her husbands Robert Allan Goggin and Wayne Chubb, and her parents Mary Agnes and John Francis Hogan.
Category:
Sheffield Press & Pioneer Enterprise
The Sheffield Press
305 Gilman Street
PO Box 36
Sheffield, IA 50475
Phone:  641-456-2585
The Pioneer Enterprise
PO Box 302
Rockwell, IA 50469
Phone:  641.456.2585
Mid-America Publishing
This newspaper is part of the Mid-America Publishing Family. Please visit www.midampublishing.com for more information.