Lary Wayne Sheriff, 81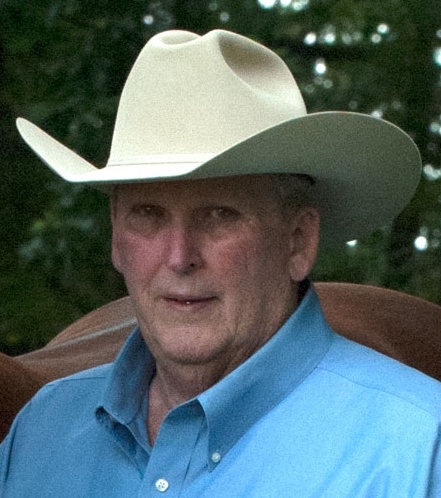 Larry Wayne Sheriff of Collinsville, Texas, formerly of Sheffield, IA, passed away at Carrus Rehabilitation Hospital, Sherman, Texas on Thursday, January 7, 2021.
Larry was born on June 22, 1939 in Belmond, IA to Elmer and Florence (Lent) Sheriff. He moved with his family from Latimer to the family farm west of Sheffield in 1940. He attended the Sheffield Community School graduating in 1957. He enlisted in the Marine Corps immediately after graduation and spent his military duties based in Hawaii and California quickly rising to the rank of Sergeant. He was honored by being chosen in a select group of young men to form the Corps' first Reconnaissance Platoon which has become an integral part of the Marine Corps today. He was a proud Marine who won awards and honors for his sharp shooting skills. After the service he returned home to the family farm feeding cattle and raising hogs and horses, where he resided for 79 years. On June 20, 1965 he married Nancy Ann Gross, Thornton. To this union three children were born; Jason, Matthew and Jennifer.
While working on the family farm he had a chance to pursue his love of horses for over 50 years. He began a successful Paint and Quarter horse breeding operation which became well known nationally. He held several successful horse sales in different parts of the country beginning in the 70's. He served as a director of the Iowa Paint Horse Club for many years. He   was a lifetime member and National Director of the American Paint Horse Association for several years. In 2014 he was inducted into the World Conformation Horse Association's Hall of Fame. He became well known as a leading breeder in the Quarter Horse and Paint Horse industry with his common sense approach to breeding, raising and showing champion horses. Over his lifetime the horses from his farm earned over 200 National, Congress and World Championships plus countless other prizes and awards. Over the years he developed friendships and business relationships with people throughout the United States and foreign countries. He spent happy retirement years in north central Texas with his dog Gabby surrounded by pastures of horses and cattle and visiting friends in the horse industry whom he had known throughout his life.
Larry was a kind, considerate, and generous man who will be greatly missed by his loving family and dear friends. He is survived by his wife of 55 years, Nancy, son Matthew (Sheri) Sheriff, Norfolk, NE, daughter Jennifer Sheriff, Collinsville, TX, granddaughter Jasi Sheriff, Norfolk NE, brothers-in-law Richard (Lori) Gross, Osage, IA, and Dr. Robert (Judy) Gross, Chester, SD and his many special nieces and nephews. He was preceded in death by his beloved son Jason, his parents, sister Kathleen Lutgen, and brothers Lynn and Jim Sheriff.
A memorial has been established in Larry's name through the American Paint Horse Foundation.  Memorials may be made to the Larry Sheriff Memorial, American Paint Horse Foundation, P.O. Box 961023, Fort Worth, TX, 76161  or by contacting Karen Ficklin, APH Foundation Coordinator at: kficklin@apha.com or (817) 222-8495. 
Category:
Sheffield Press & Pioneer Enterprise
The Sheffield Press
305 Gilman Street
PO Box 36
Sheffield, IA 50475
Phone:  641-456-2585
The Pioneer Enterprise
PO Box 302
Rockwell, IA 50469
Phone:  641.456.2585
Mid-America Publishing
This newspaper is part of the Mid-America Publishing Family. Please visit www.midampublishing.com for more information.