Carolyn Ann Heuberger, 60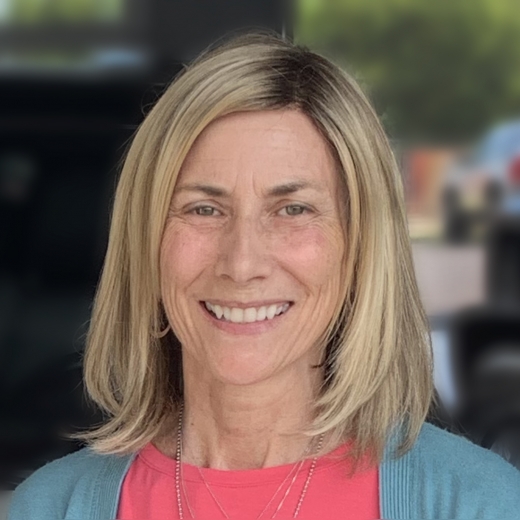 Carolyn Ann Heuberger, 60, of Hampton, Iowa, passed away Wednesday, October 20, 2021, at her home. She was born December 23, 1960, in Hampton, to Marvin and Anna Mae (Jackson) Meyer.  
Carolyn graduated from Sheffield-Chapin High School in 1979. She would go on to earn an Associate's Degree from NIACC. Carolyn married David Heuberger on June 6, 1981, in Sheffield. To this union, three children were born: Bret, Crystal, and Drew.  
Carolyn worked for thirty years as an office assistant at Liqui-Grow in Hampton. She was an active member of Church of the Living Word in Hampton. Her responsibilities included being a deacon on the board, decorating the church throughout the year, helping with communion, and co-chairing funeral luncheons.  She was also active in many of the church's small groups. Along with her husband, Carolyn has been an integral part of CLW since its founding.   
Carolyn had plenty of activities to occupy her time. She loved going on walks, gardening, shopping, and baking. She liked pickleball and golfing. Carolyn also enjoyed traveling, which included camping at the Happy Time Resort in Lake Mills and attending Minnesota Vikings games. Most of all she liked spending time with her granddaughters and family.  
Carolyn is survived by her husband of 40 years, David Heuberger, her children, Bret (Ashley) Heuberger, Crystal (Daniel) Beach, and Drew Heuberger; her granddaughters, Kiah and Isabella Beach; her brothers, Darwin (Lorna) Meyer and Dean (Deb) Meyer; father and mother-in-law, Don and Maxine Heuberger; sisters-in-law, Lisa (Parrish) Plagge and Janna (Joe) Eyanson; nephews, Brian Meyer, Michael Meyer, Nate Plagge, Payton Plagge, Logan Plagge, Jack Sindlinger and Jakob Sindlinger; and nieces, Tawnya Willits, Paula Hauf, Samantha Sindlinger and Abbe Sindlinger; along with many other extended relatives.
She was preceded in death by her parents, Marvin and Anna Mae Meyer.
In lieu of flowers, memorial contributions may be given in memory of Carolyn Heuberger to Franklin County Relay For Life, to Church of the Living Word for small groups or to MercyOne North Iowa Cancer Center.
A visitation will be held from 4:00 p.m. until 7:00 p.m., Friday, November 5, 2021, at Church of the Living Word in Hampton. Services will be held at 10:00 a.m., Saturday, November 6, 2021, at Church of the Living Word in Hampton. Burial will take place in the Hampton Cemetery. The Sietsema Vogel Funeral Home of Hampton is caring for Carolyn and her family.
www.sietsemavogelfuneralhomes.com
641-456-3232
Category:
Sheffield Press & Pioneer Enterprise
The Sheffield Press
305 Gilman Street
PO Box 36
Sheffield, IA 50475
Phone:  641-456-2585
The Pioneer Enterprise
PO Box 302
Rockwell, IA 50469
Phone:  641.456.2585
Mid-America Publishing
This newspaper is part of the Mid-America Publishing Family. Please visit www.midampublishing.com for more information.