Brian Dean Oehlert, 53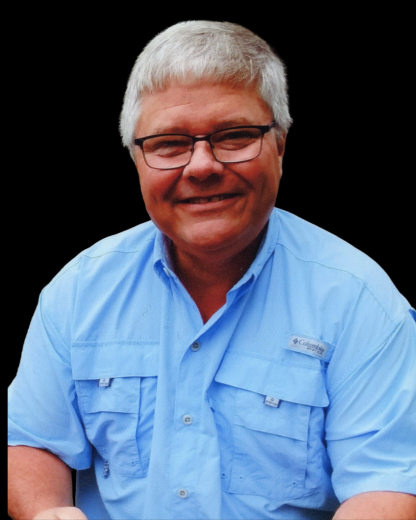 Brian Dean Oehlert age 53 of New Hampton, IA, died unexpectedly on Tuesday, January 12, 2021, at MercyOne in New Hampton.
A Private Family Service will be held on Saturday, January 16, 2021, at Hugeback - Johnson Funeral Home & Crematory in New Hampton, with Sister Vicky Arndorfer officiating.  Online condolences for the Oehlert family may be left at hugebackfuneralhome.com
Brain Dean Oehlert was born July 22, 1967, in Mason City, IA, the son of Russell and Eileen (Ubben) Oehlert. Brian was a graduate of Sheffield Chapman High School.
On a warm summer night, Brian, accompanied by a buddy, ended up in Spillville, Iowa to attend a street dance where he met the love of his life, Judy. Brian knew Judy was the one, so he did the gentleman thing of asking Judy's father for her hand in marriage, and on May 15, 1992, the couple said their I do's. Judy was Brian's world, and his sole goal in life was to make her the happiest he could in which he accomplished with flying colors. He absolutely, without a doubt, adored her. Brian, every day would come home from work and ring the doorbell so Judy could open the door for him and be greeted by her. It was one of his many playful gestures. From then on, it went to purchasing their very first home together in which they still live to this day. He was very meticulous and handy as can be, so he made them absolutely beautiful inside and out. Brian loved woodworking, and anything his wife would come up with, Brian would give life to her dreams. Brian was very wise in many aspects of life, and if he didn't understand something, you would find him online researching until he got it right.
Another one of Brian's many talents and loves was his motorcycles, but really anything with an engine would spark his excitement and interest. Throughout his life, he would acquire multiple bikes and, on some occasions, owned 2 at one time. This is something the couple would end up sharing together, and over the past few years, they would cruise the united states on two wheels meeting many new friends along with their adventures. Their journeys would take them through beautiful scenery, including Brian's favorite, The Tail of the Dragon, which included 318 turns in 11 miles. Talking with him, you could tell he was just in love with that stretch of road. He was thrilled to be there with many people traveling all over the united states to say they tamed the Dragon. Including in their adventures, the couple would often go sightseeing when they'd go traveling to historical places, rent snowmobiles and scooters, go on cruises, seeing Alaska to Hawaii and to the south to the Caribbean warmth. He would often talk about their travels and loved to show off the knick-knacks and photos they acquired along the way. Something he was passionate about was his travels he got to experience.
Springtime was one of Brian's favorite seasons. It meant the bike was coming out of his shop, warm weather was on the horizon, and it also meant prep time for their beautiful yard. They took pride in making their yard the best looking in the neighborhood. The couple would work together, which they thoroughly enjoyed. They worked day and night cleaning out the leaves in the landscape, raking the lawn, making multiple trips to the landfill with their totes in tow full of the last year's fallings. They would seed and fertilize their yard together, making it blossom into beauty so all who came to visit could enjoy their little slice of paradise they created with each other.
Brian loved and lived life to the fullest and wanted to always take in everything life had to offer every minute of his life. Always a thrill seeker. You would come over for a quick visit, and his favorite Aerosmith would be playing in the background while he was tinkering in his garage or his motorcycle shop. He'd have a tape measure in hand in Judy's garden shed and looking for ways to make it more accessible for her. A cold can of Coke or an aluminum bottle of Bud Light wouldn't be too far away to quench the thirst. He absolutely loved being around his nieces and nephews and would attend all of their events they had going on, from Christmas concerts and to football games to just watching his nephews ripping around on their dirt bikes and giving advice where he'd see improvement was needed and such. He would make them laugh and giggle during songs when he would often change the lyrics to his own words. He felt so much love for his in-laws, and whenever a storm would blow through, he'd be right there the next day, chainsaw in hand, telling Andy to get the loader out so we can clean this mess up for ya. He would come out and ride the tractor with his nephew to go out into the field, and he would jump off and hook wagons up during harvest and be on hitch duty. You can almost hear him yelling, "back er up! Oh no, hold on too far, pull ahead. There ya go, you got it! Let's roll!" That was part of Brian's beauty. He want to help make a difference, his caring nature. He could crack a joke in the most serious situations to lighten the mood and could always leave people with a smile. And his chuckle… that chuckle… you could hear it from a mile away with his big grin and a twinkle in his eye.
Throughout Brian's journey, you could tell he was one in a million. The good ones. One of the ones you were glad to have in your corner. He was what you'd call a "once in a while'. You'd meet these people only once in a while. And you were lucky to do so. Someone who could be in tough situations and still find ways to look at the good in things. He would help you walk an extra mile and tell you, "if I can, you can too." Such an attitude he would instill in his nieces and nephews to make sure they did their best. No doubt from here on, we will all feel a large portion of us missing as we navigate life without Brian along our sides. We'll still hear his voice and feel his presence in times of hardships. We'll see a clip on the internet and want to send it to him because you know he'd get a kick out of it. We'll watch a movie and think of him. A Pearl Jam song or Aerosmith song plays in the distance, and we'll catch a glimpse of his presence. We'll see a motorcycle pass us on the highway and think of him, and if it's a Harley, you know exactly what he'd be saying about it. You can almost see his facial expression.
We all know what he's doing right now… he's got a fist full of throttle, dropping into second, engine braking into the turn and letting the rear wheel slide out while hanging a knee, wearing a hole in his jeans, and just as he exits the turn he's twisting that throttle and bringing the front wheel up with his ear to ear grin saying to himself his most notable quote "Let'r Buck!" while his dad watches from a distance…
Yeah, Heaven sure gained a diamond. We'll miss you, Brian… Let'r Buck Ole…
Brian is survived by his wife, Judy Oehlert of New Hampton, IA; two brothers, Steve (Shelly) Oehlert of Cedar Rapids, IA, Craig (Nancy) Oehlert of Cedar Rapids, IA; one sister, Cheryl (Rick) Collins of Dumont, IA; nephews, Christopher Oehlert, Ethan Oehlert, Nikki Schmitt, Wade Schmitt, Justin Schmitt, Blake Stevenson, Brennen Ott, Jonathan Condon; nieces, Denise Duryee, Doreen Price, Kaitlin Oehlert, Paige Oehlert, Tiffany Haines, Heather Schmitt, Miranda Ott, and Daphnee Stevenson Hannah Condon; in-laws, Andrew (Rosemary) Schmitt; three sisters-in-law, Paula (Tracy) Ott, Cathy (Mike) Stevens, Lisa (David) Stevenson; brother-in-law, Joe (Anne) Schmitt.
He was preceded in death by his parents; brother, Jim Oehlert.
Category:
Sheffield Press & Pioneer Enterprise
The Sheffield Press
305 Gilman Street
PO Box 36
Sheffield, IA 50475
Phone:  641-456-2585
The Pioneer Enterprise
PO Box 302
Rockwell, IA 50469
Phone:  641.456.2585
Mid-America Publishing
This newspaper is part of the Mid-America Publishing Family. Please visit www.midampublishing.com for more information.